Körpertherapie- Biodynamische Massage und Säure-Basen-Therapie mit medizinischem Biomagnetismus nach Dr. Isaac Goiz Durân
Einzelbehandlungen, Prozessarbeit, Energetisches Heilen, ganzheitliche, spirituelle Therapie, Traumaarbeit, Atemtherapie, Rituale des Übergangs, Rückverbindung und Zentrierung im Selbst, Voice Dialogue, Auflösung von bindenden Vorstellungen
Eine achtsame Therapie um sich von alten, belastenden Strukturen zu befreien und das volle Potential wieder zu entdecken. Mit diesen energetischen Behandlungen und dem eigenen Erkennen und Loslassen kann eine Heilung auf verschiedenen Ebenen erfahren werden. Wir können unsere authentischen Lösungen finden, uns in unserer Ursprünglichkeit wieder entdecken, um aus dem Herzen zu leben.
Informationen und Terminvereinbarung zwischen 10 und 20h (AB):
Tel.: 02642- 3080029 und 0176- 50072411
Praxisadresse: Heilpraxis Baur, Lessingstrasse 20, 53113 Bonn (Südstadt)
Treatments are offered in English language as well as in German.
Find explanation of Biomagnetism below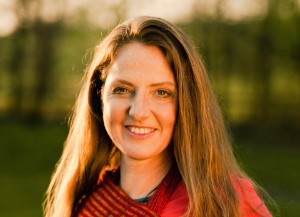 Rani Antonia Baur
Heilpraktikerin
Die Biodynamische Massage ist ein offener Raum, in dem Sie Loslassen und Heilung erfahren können. Die sanft lösende Berührung öffnet den Zugang zu dem ursprünglichen Energiefluss und der Lebendigkeit, die wir als Strömen und Glücklichsein wahrnehmen können. Jede(r) von uns bringt eine einzigartige Geschichte und einen ureigenen Lebensweg mit und kann in dem behutsamen Rahmen der Behandlungen experimentieren und zum Wesentlichen finden. Mit Atem, Spüren, der achtsamen biodynamischen Massage unterstütze ich Rückverbindung einer neo-reichianische Körperarbeit, die Raum gibt um die Lebensenergien zu befreien.
Vita und Qualifikation:
Humanistische Ausbildung (Latinum, Graecum)
7jähriges Vollstudium der Freien Kunst an der Düsseldorfer Kunstakademie bei Prof. Graubner und Prof. Hüppi
Schwerpunkt Farbe und Stein- Abschluss als Meisterschülerin
Zahlreiche Auslandaufenthalte vor allem in Indien
Spirituelle Übung und Praxis seit mehr als 30 Jahren
Hospitationsjahr bei Prof. Dr. Dr. Wilhelm Langreder, einem der Pioniere der Energiemedizin mit der Mikro-Magnetischen-Medizin (MMM)
Orgodynamik Therapie Ausbildung und Assistenzjahr 1987-1990 bei dem Institut für Orgodynamik bei Gabrielle St. Clair und Michael Plesse
Heilpraktikerin seit 1991
Mitarbeit mit Farbpunktur nach Peter Mandel in der naturheilkundlichen Praxis Dr. Schmale/ Bachleitner in Köln 1993/1994
Erweiterungen des therapeutischen Spektrums um den Bereich der Trauma- und Mißbrauchsbewältigung
und Elemente der biodynamischen Craniosacraltherapie
Eigene Praxis in Bonn seit 2004
2017 und 2018 Zertifizierte Ausbildung in medizinischem Biomagnetismus und der Bioenergetik des medizinischen Biomag. nach Dr. Isaac Goiz Durân
Ich freue mich Ihnen eine komplementäre, umstimmende Behandlungsmethode für eine Vielzahl von körperlichen und psychischen Erkrankungen als begleitende oder akute Therapie anbieten zu können. Der medizinische Biomagnetismus bringt eine bestechend direkte Behandlungsmöglichkeit und kommt bei Dr. Isaac Goiz Durân in Mexico seit fast 30 Jahren erfolgreich zur Anwendung.
Unter anderem bei Schlafprobleme, Neurodermitits, Psoriasis, vielen Allergien, Mykosen, akuten oder rezidivierenden Harnwegsinfekten, Borreliose, chronischen und akuten Beschwerden des Bewegungsapparates, Stoffwechselstörungen wie funktionelle Organbeschwerden, Atembeschwerden, Kopfschmerzen und Migräne, Tumor-Therapie, Parkinson, MS, ALS und Alzheimer Krankheit u.v.a. wurde der medizinische Biomagnetismus oft erfolgreich angewandt.
Die Behandlungen stossen einen umwälzenden Prozess an bei Alltagsbeschwerden und auch bei schweren Krankheitsbildern (außer den Infektionskrankheiten, die von Heilpraktikern nicht behandelt werden dürfen nach dem BSG).
Explanation of the Biomagnetic Pair Therapy developed by Dr. I. Goiz Durân
Biomagnetic Pair Therapy is a new revolutionary, therapeutic approach to healing.
It is also a Therapy free of side effects, perfectly compatible with any other traditional or alternative practice.
Biomagnetism studies, detects, classifies, measures and corrects the fundamental alterations of the pH of living organisms. When the pH is balanced it immediately regulates and corrects the infectious pathologies. This new therapeutic criteria is able to identify the origin of viral and bacterial diseases, as well as glandular dysfunctions caused by pathogenic microorganisms in the organs.
Biomagnetism consists on applying magnets with well-defined power of medium intensity to balance the pH in certain areas of the body. The therapy is also successfully used to find the origin of a person's problem, it classifies new pathologies that can be treated, even if those new pathologies have not developed any symptoms yet. Furthermore, the therapy is used to prevent specific chronic, complex, degenerative diseases, syndromes and tumors that affect a person's health. Current practices of traditional medicine target the symptom or degenerative signs that are caused by a single pathogen and do not target additional pathogens that are also part of an illness process.
The admirable simplicity of this system allows working with powerful but inoffensive magnets of different forms from which amazing results are obtained. The dysfunctions in the organs that support the distortions of the pH are balanced by a phenomenon called depolarization. This phenomenon is obtained by applying a magnetic field of the same polarity to each of the biomagnetic poles. This confronts the charges of the BMP and cancels, neutralizes the charges. Finally, the healing process occurs when the pH is balanced and reaches its optimal level that determines the well being of the person, which before the therapy was altered by the presence of pathogenic microorganisms that distorted the levels of acidity and alkalinity (pH) of the organs. This is what sustains the bio-energetic phenomenon.
Listed below are just some of the benefits of Biomagnetic Pair Therapy:
Chronic Lyme disease & Co infections: Babesia, Bartonella, Mycoplasma, Ehrlichia, Epstein barr virus.
Autoimmune disorders: including multiple sclerosis, rheumatoid arthritis, fibromyalgia and Lupus.
Cardiovascular conditions: including arteriosclerosis, cardiomegaly and hypertension
Dermatological diseases, including psoriasis, eczema, acne and neurodermatitis.
Fungal and viral infections: including candidiasis, mycoses, herpes and mononucleosis.
Gastrointestinal problems, including colitis, irritable colon, Crohn´s disease, alimentary intolerance , diarrhoea and gastritis
Genitourinary conditions: including recurrent kidney infections and cystitis.
Glandular dysfunctions: including thyroid, parathyroid.
Gynaecological disorders: including dysmenorrhea, amenorrhea, infertility and myomatosis.
Hepatic conditions: including hepatitis, cirrhosis, fatty liver and hepatic amebiasis.
Muscular pain: including back and cervical and chronic joint pain.
Nervous system disorders: including migraines, epilepsy, anxiety, insomnia and chronic fatigue.
Respiratory conditions: including infections, influenza, asthma, bronchitis, laryngitis and sinusitis.
Infoveranstaltungen 2018- Termine bitte telefonisch erfragen.

Herzlich willkommen!